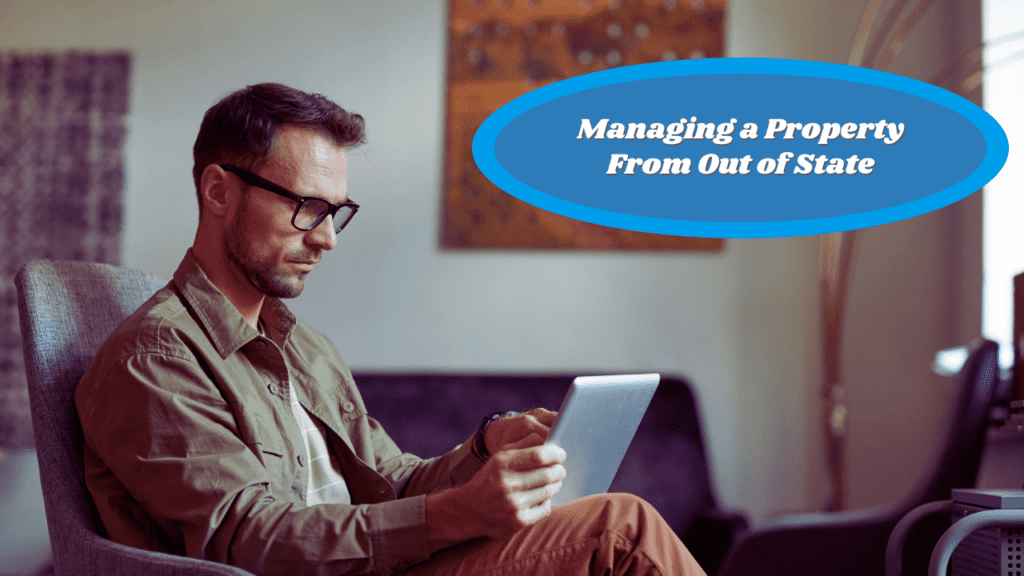 Over the last decade, or perhaps even longer, Myrtle Beach has become a lucrative rental market for real estate investors, especially those who live out of state. If you're thinking about purchasing investment property in Myrtle Beach, you're making a smart decision. Compared to markets like New York and San Francisco, property here is pretty cheap. Rents are rising, and so is the local population. 
When you're not living in the area yourself, investing here can feel like a bit of a risk. When you live out-of-state, it's hard to know whether your tenants are treating the property well or if it's in good condition. You might worry about unreported maintenance or lease violations.
Being an out-of-state investor makes professional Myrtle Beach property management especially important. You'll want to work with a management company that's local and experienced. 
Here's our advice: find someone who has spent years working with owners who live out of the state. You want a management partner that's experienced helping investors from outside of the area find success in South Carolina. Make sure they have great technology. Before you hire them, talk about how they're going to handle your property.
Here's what we would tell you about managing a Myrtle Beach property from out of state.
Look for Innovative Property Management Technology
Communication will be essential when you're an out-of-state owner. Your property manager will need to be responsive and accessible because you'll want to know how your property is performing, and you'll want to trust that you can reach your management team if you have any questions or concerns. 
If there's a major problem at the property or a tenant provides notice at the end of the lease term or an expensive repair needs to be made, you'll want to know about it, and you'll want to know what it means for your cash flow and your ROI. 
The right management company for out-of-state investors will have: 
An exceptional online software system that provides owner portals so you can log in from anyplace in the world and at any time and see how your property and your tenants are performing. 

Accounting statements that are updated in real time.

Repair records and invoices.

Leasing documents. 
Everything you need should be available electronically.  
Local Market Expertise is Critical
Experience with the local real estate and rental market is very important when you're not here. 
As an investor who isn't local, you'll need to know your property manager can accurately price your home, market it strategically, and pick the best tenant. All of this requires a deep understanding of Myrtle Beach and the people who live here. 
Look for a management company that understands the local market better than anyone else. 
Property management systems are critical when you're out of state. You need to know that there are consistent processes in place for every step of the leasing, management, and maintenance process. There should be no wondering how screening will work or rent will be collected. 
Look for a process that addresses security deposits, maintenance, tenant disputes, late rent, pets, and lease enforcement. Ask what these processes are and why they work. A good property manager will be quick to tell you how things are done and why it helps your investment. 
Out-of-State Investors Need Low Vacancy and Turnover
Out-of-state investors who try to handle the long term management themselves, find that it can be a challenging process. Showing a rental, screening tenants, completing inspections, and even meeting with vendors are all tough tasks to handle remotely. Flying into Myrtle Beach each time any of these is needed is not a wise use of your time or money. The most reasonable solution is to find a local property management expert who understands the best way to advertise your vacant property and find a good tenant quickly. 
Long vacancies are expensive, and you need to know your property will be rented quickly, by high-qualified, well-screened tenants. Work with a property manager who has a South Carolina-specific lease agreement and can conduct a move-in inspection, collect the security deposit, and handle any questions your resident may have.
Responding to Routine and Emergency Maintenance
As an out-of-state investor, you need the peace of mind that your property will be well-protected. You cannot respond to maintenance issues from afar, even if they're emergencies. So, you'll need a management company that answers their phone 24 hours a day in case there's a fire or a flood or some other disaster at the home which requires an immediate response. 
You need to know the protocols for different types of maintenance. This will provide you with peace of mind and help you understand the expectations that your property manager and your tenants have in terms of how quickly things will be repaired and what you'll need to pay. 
If a tenant calls in the middle of the night with a plumbing emergency, what is your property manager's immediate response? When are you expected to be involved?  
We are a local property management company with in-house repair teams. That helps out-of-state investors to understand that maintenance will never be a problem. We'll be able to mitigate further damage and costs when there's a repair that's needed right away. We'll handle routine repairs affordably and efficiently, and we'll invest in preventative maintenance to keep ongoing costs down. 
It's important that you understand how work will be approved and paid for ahead of time. Discuss your expectations with your property manager so there isn't any confusion when an emergency repair needs to be made or preventative maintenance is scheduled. 
Ask about inspections and condition reviews. Find out how often you can expect property condition reports with pictures. Look for a property manager who makes you feel like they're taking care of the property as well as you would yourself. 
We work with a lot of nonlocal investors, and we've become a trusted resource for rental property owners who do not live in or around Myrtle Beach. If you'd like to talk about what we can do for you, please contact us at J & P Unlimited. We manage investment properties in Myrtle Beach, Conway, Surfside Beach, Murrells Inlet, Socastee and the surrounding areas.