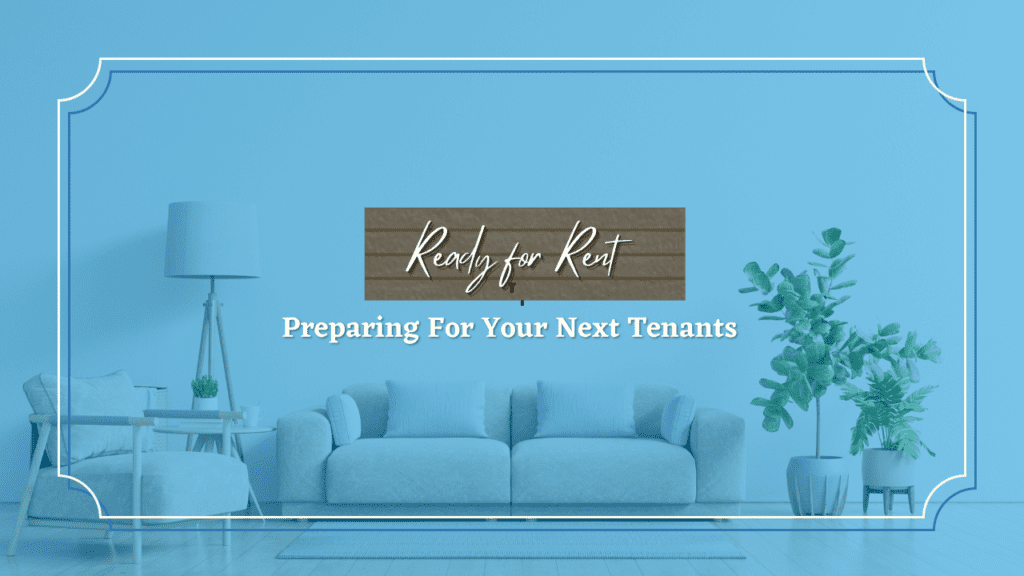 You're likely thinking about your next tenant even before your existing tenant moves out. Once you receive their Notice to Vacate, it's time to start thinking about the turnover process. This can often be expensive and time consuming, depending on the condition of your rental home and the way your departing tenants treated the property. 
Good planning is essential. 
We've found that having a process in place is the best way to prepare your rental property for the incoming tenants. The process has to move quickly, otherwise you'll extend your vacancy period and delay the consistent rental income that you rely upon as an owner. 
But, we're not suggesting that you rush through it. Give the entire turnover process the care it deserves. Then, you can list the home and prepare it for your new tenants.
Here's what our experience managing rental properties in Myrtle Beach, Conway, Murrell's Inlet, Surfside Beach, and Socastee has taught us about the process of preparing your rental home for new tenants.  
Clean Out Your Property 
You'll need to start with a blank slate. 
The incoming prospective tenants you'll be marketing to do not want to see old furniture left behind. They won't want to see drifting clutter or any personal belongings throughout the property they're thinking about renting. Hopefully, your former tenants removed all of their belongings. If they did not, you'll need to have them hauled away. 
Check in common places that things are left behind. There might be old condiments in the door of the refrigerator. Bowls and plates could be lingering in the dishwasher. Check the linen closets for old towels and look under the sinks for cleaning supplies. 
Clean the property out completely. New tenants will want to move in with all of their own belongings and furniture. When they look at your marketing photos and arrive for a showing, they'll want to imagine themselves moving right in. This is an important first step to getting the property rent-ready. 
Inspect and Repair any Lingering Maintenance Issues
Everything in your property has to work. 
After your departing tenant moved out, you likely did a complete inspection in order to document and repair any property damage that was left behind. There are also the normal wear and tear items that may need your attention. You could have to paint or steam-clean the carpets. Your landscaping may need some attention. 
We recommend another inspection or at least a walk-through as you're preparing to rent your property out to new tenants. Test every system and function. Inspect the following:
Appliances. Run the dishwasher and the washing machine. Make sure the freezer is freezing. Check the dryer for a build-up of dust and lint. Does the microwave work, and is it clean?

HVAC. Turn on the heat and the air conditioning. Check the batteries in the thermostat.

Run all of the water, including faucets, sinks, tubs, and showers. Flush every toilet. Look for any evidence of drips, leaks, or moisture.

Test every outlet. Check for smoke, heat, and potential damage. 

Look at the locks on all doors and windows. Do they open and close easily?
Make a list of anything that needs to be repaired or replaced, and then get your vendors to work. You'll want to have a reliable network of painters, plumbers, roofers, and other professionals to take care of any work that's needed.
Consider Improvements and Upgrades Before New Tenants Move In
The rental market in Myrtle Beach, Conway, Surfside Beach, and the surrounding communities is competitive. Tenants are looking for attractive and modern homes that are well-maintained. 
That requires more than the basic repairs. 
To get your property rent ready, you need to consider making some improvements. 
You don't have to invest in a full renovation (assuming your property is in decent shape). However, as you're preparing your rental home for the market, invest in some fresh paint. Install new carpet if the existing carpet is stained or torn. Better yet, put in new hard surface flooring. Tenants will appreciate it, the floors will look better, and you won't have to replace them as often as carpet. 
These things go a step further than simply getting the property ready to rent. It shows tenants that you want them to love your home. It invites them to choose your property over the competition. It also increases your rental value and ensures high quality renters are applying to live in your home.
Look at Your Landscaping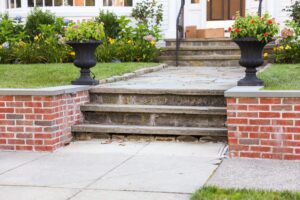 A visually appealing property will rent for more money and to better tenants. This is why curb appeal really counts. It's your first impression. It will impact how tenants feel when they approach your home, drive by it, or even scroll through marketing photos online. 
Whether your rental property is close to the beach, in an established neighborhood, or in a new-construction HOA community, you want to make sure it looks welcoming and attractive to prospective tenants and new residents. Take a few moments to spruce up the outdoor space.
Clear any debris or trash from the outside of the home. 

Check the paint. Does the exterior need a power wash?

Make sure the windows are clean.

Sweep away cobwebs, leaves, and insects from the front door.

Test the lighting to be sure it's adequate and likely to help tenants feel safe when it's dark.
If you have a lawn, make sure it's mowed and neat. Trim back any branches from bushes and trees. Make sure you're in compliance with all HOA requirements, if association rules apply to your property.
When all of this is done, your property is ready for a new tenant. It's time to explore how you will price your property (access good data and study the market), market the home (online listings are where it's at), and begin showing it to prospective tenants (be responsive!). 
All of this may seem a bit overwhelming, and that's why we're here. We can help you get your property ready for your next tenant. We can do it faster and with fewer expenses as well. Please contact us at J & P Unlimited. We manage investment properties in Myrtle Beach, Conway, Surfside Beach, Murrells Inlet, Socastee and the surrounding areas along the Grand Strand.