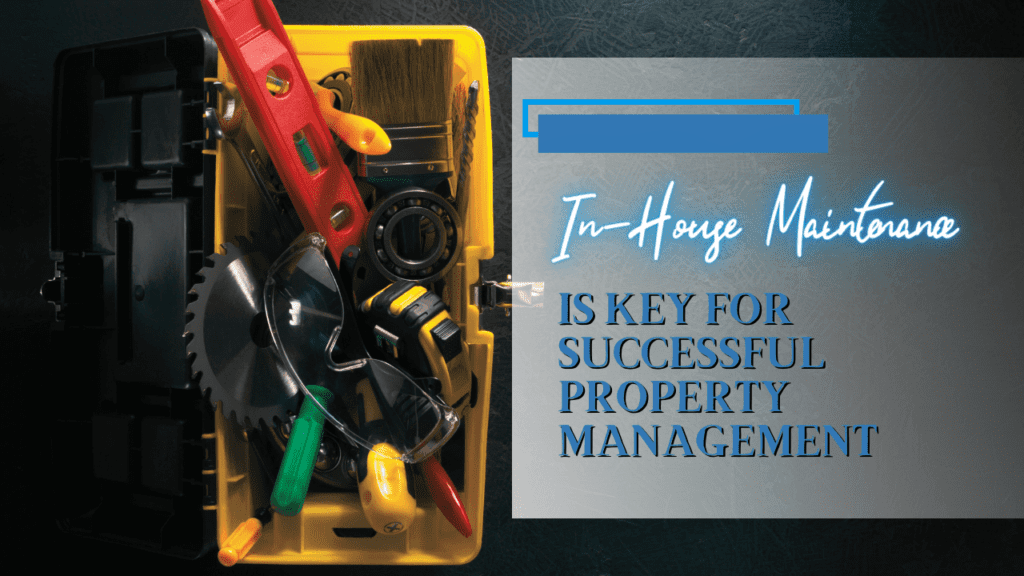 Maintenance is one of the most complicated parts of managing an investment property in Myrtle Beach, Conway, Surfside Beach, or the surrounding areas along the Grand Strand. If you don't already have a preferred list of vendors and contractors in place, you could spend a lot of time and money trying to get repairs made at your rental property. 
Even better than gathering repair professionals is working with a professional property management company with its own in-house maintenance team. There are a number of benefits to this, and we want to explain how it can help you as a landlord and real estate investor. 
Maintenance costs, you may have noticed, have gone up over the last several years. While we cannot necessarily change the cost of materials and supplies to ease that pain, we can provide a more cost-effective approach to protecting and maintaining your property. We can also provide the labor; as finding qualified and professional vendors isn't so easy today. 
It does not matter if your home is in Surfside, Murrells Inlet, Myrtle Beach or the surrounding area, having a property management company who has a quality inhouse repair crew and a good relationship with top vendors is extremely important. One of the best reasons to work with a property manager, however, is that you can worry less about maintenance. You worry less about how it's coordinated, when it's scheduled, and what it costs. 
When you partner with a management team that also has an in-house maintenance team, you can really relax. You know that your property's needs will be prioritized. You know that professionals are taking care of your investment; protecting its condition and growing its value. 
Here is why in-house maintenance is so key to the successful management of your rental property.
Working with Licensed and Insured Maintenance Professionals
Having access to licensed and insured vendors and workers is a critical part of providing routine, emergency, and preventative maintenance. Hiring someone you don't know that well is a huge risk. Even more liability lands on your lap when you allow an unlicensed plumber to fix a leak. When a worker without insurance falls off a ladder and injures themselves at your property, guess who will be sued? 
You don't want to hire anyone off the street to make important repairs. This only increases your liability and risk. It leaves you open to the possibility that the problem was not even solved correctly. There's no reason to waste time and money having new vendors come out over and over again to try and make a repair that wasn't done correctly the first time. 
You also don't want to make the repairs yourself. Who has time for that, and more importantly – who has the expertise? The best way to respond to maintenance needs at your rental property is to work with licensed, insured, and highly trained repair professionals. It's not always possible to find them and screen them yourself, so having a property management company with immediate access to these resources is a huge advantage.  
At J & P Unlimited, we maintain a highly qualified, well-trained staff of professionals with backgrounds in maintenance and contracting. We know what to look for when we're hiring, and our entire team knows how to ensure the repairs are being done correctly, and at the right price. 
With our in-house maintenance experts, you'll know you're getting licensed and insured professionals who can be counted on to do good work. You won't have to worry about lawsuits and liability if someone falls off a ladder or gets into an accident. 
Keeping Rental Property Repairs Affordable 
Maintenance can be expensive and if you're not sure what things should cost, you can end up paying more than you should. 
With access to an in-house maintenance team, you won't have to worry about overpaying. Your property managers understand the repair and maintenance needs of your property. They work closely with handymen and maintenance crews to make sure the needs are met affordably. This can help you from going over budget, and you won't have to waste time collecting bids from competing contractors. 
Responsive Emergency Repairs 
With a property manager who provides in-house maintenance, you'll have someone on call 24 hours a day and seven days a week for those unexpected emergency repairs and maintenance issues. This will give you peace of mind knowing that if something goes wrong at any time, you can call your property manager, and they'll send someone over right away to handle the problem. Your residents can expect the same service. 
When there's an emergency at the property, you won't have to waste time looking for someone who can respond. Your property manager will immediately dispatch a professional to diagnose the problem and make a plan for resolving it. This is good for you because any further damage will be mitigated. It's good for your tenants because their issue will be responded to immediately.
Delegating Maintenance Work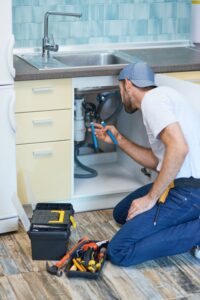 While our in-house team is excellent at taking care of the general repairs that are needed at your property, we're quick to understand when a more nuanced professional is required. When there's extensive plumbing or HVAC work that needs to be done, or you need a complete renovation to be managed, we have relationships in place with outside contractors who can help us. 
Keeping a maintenance team on staff means our vendors are readily available to be scheduled for work. The property owners who work with us don't have to worry about the scheduling of any outside vendors. We are in control of how much the maintenance work costs and how the employees are paid. Coordinating repairs is often more efficient. 
Having an in-house maintenance team makes it easy for us to delegate tasks and keep track of progress on projects or repairs at any given time. You won't have to wait for us to track down multiple contractors for updates on different jobs being done around the property. Everything is centralized with your management team. 
We understand the value of an in-house maintenance team, and we'd be happy to tell you more about how it works for us, our owners, our tenants, and the properties we manage. Please contact us at J & P Unlimited. We manage investment properties in Myrtle Beach, Conway, Surfside Beach, Murrells Inlet, Socastee and the surrounding areas.