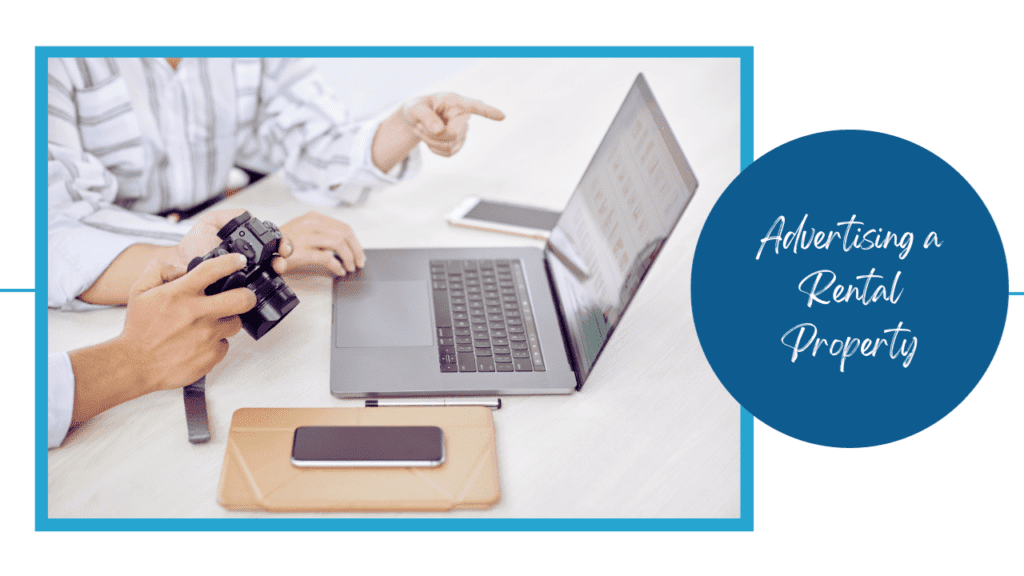 Anyone who rents out property understands the importance of quickly finding a great tenant. Vacancies are expensive, and you want your property occupied as soon as possible, with a responsible renter who will pay rent on time, take care of your property, and follow the terms of the lease agreement. 
One of the first steps in finding your best tenant is effectively advertising your property. Good advertising gathers a large pool of prospective renters to your property. It showcases what you have to offer.
Almost all advertising is done online now. You'll need a strong presence on all the popular rental websites, and a lot of shares on social media sites will help, too. 
If you've never advertised a rental property before, it's easy to feel overwhelmed. How do you know where to start? 
Here are some of our best tips for advertising a rental property effectively. As local property managers, we are always looking for the best ways to market and advertise rental properties for our owners. Implementing these strategies will help you find a good tenant quickly and ensure you're earning as much rent as possible on your investment. 
Target Your Ideal Tenant
Before you can create effective advertisements for your rental properties, you need to understand who your ideal tenants are. Fair housing laws will not allow you to target specific demographics. You don't want your advertising language to be discriminatory or to attract complaints. But, if you're located close to good schools, you know that you're likely to attract tenants with school-aged children. If your investment property is right on the beach, you might be thinking that your ideal tenant is a vacationer looking for a home for several winter months. 
Make Sure Your Property is Rent-Ready
Don't advertise a property that isn't ready to be seen. When prospective tenants view your listing they'll want to see a clean, uncluttered home that they can imagine moving right into. When they arrive for a showing, they'll want to know that everything is functional, safe, and ready for occupancy. 
Making sure your property is rent ready is a crucial step in advertising. To make your property rent ready, start with a thorough cleaning and decluttering of the space. Consider a fresh coat of paint, and make any updates and improvements that may be necessary cosmetically. You could replace outdated fixtures or appliances. Install new lighting. Improve your landscaping. 
Next, address any necessary repairs or maintenance. Fix leaky faucets and replace torn window screens. Make sure the property is up to code and meets all safety requirements. Finally, pay attention to curb appeal and make sure the home is welcoming and appealing to potential tenants. 
A rent ready rental home is ready to be advertised. 
Create Eye-Catching Ads with High Quality Photos
Your rental property advertising needs to stand out from the competition, and a great way to do that is to create eye-catching visuals. Include high-quality photos and videos of the property, highlighting its best features, such as spacious bedrooms or updated appliances. You can also use attention-grabbing headlines and descriptive language to make your ads more appealing.
When tenants come across your listing online, they're going to look at the photos first. So, prioritize these. Make sure you have a lot of pictures, and make sure they're providing an accurate representation of your property. The listing should also include all the pertinent details such as rental amount, when the home will be ready for move-in, and if pets are considered. 
Always highlight unique features and amenities that will make your property more competitive. Does your rental property have any particular selling points or special features? Be sure to highlight these in your advertising efforts. For example, if the home has a pool, a backyard, or happens to be in a community with a clubhouse or a fitness center, make sure it's clear in your ads.
Don't forget to provide your contact information. 
Put Your Listing on Multiple Advertising Platforms
To reach the largest possible audience, you need to advertise your rental property on multiple platforms. Options include listing sites like Zillow, Trulia, Zumper, HotPads, Rentals.com, and RentCafe. You can also leverage social media platforms. Listing your rental home on the Multiple Listing Service (MLS) is a good way to reach real estate agents who may be helping clients find a rental home. 
What about yard signs? We get this question a lot. Usually the answer depends on your property. If your rental home is in an area where there's a lot of foot traffic and road traffic, a yard sign can be useful. People who pass by the home and like it will perhaps make an inquiry. Or, residents in the neighborhood will know someone who is looking for a home to rent. 
Be Responsive and Professional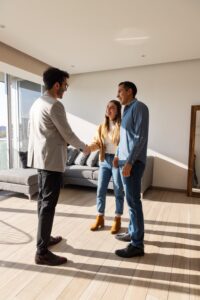 When you start receiving inquiries about your rental property, it's important to be responsive and professional. You also need to be accommodating when tenants want to schedule showings. If you're unable to meet them at the property on dates and times that work for them, consider investing in a self-showing technology that will allow them to see the property on their own.   
Respond to emails quickly, answer phone calls courteously, and follow up with potential tenants in a timely manner. Remember, this is your opportunity to make a great first impression.
Effective advertising is the best way to launch a successful leasing process, and good leasing leads to great tenants and a positive and profitable rental experience. Incorporate these tips help you properly advertise your rental property and attract the best tenants. If you feel like you don't have the time or the resources to be strategic and thorough with your advertising and marketing, make sure you're working closely with a property manager who can ensure you're getting the best advertising possible. 
We are experts in the leasing process, and we get good results with our advertising. If you have any questions or need any help, please contact us at J & P Unlimited. We manage investment properties in Myrtle Beach, Conway, Surfside Beach, Murrells Inlet, Socastee and the surrounding areas.